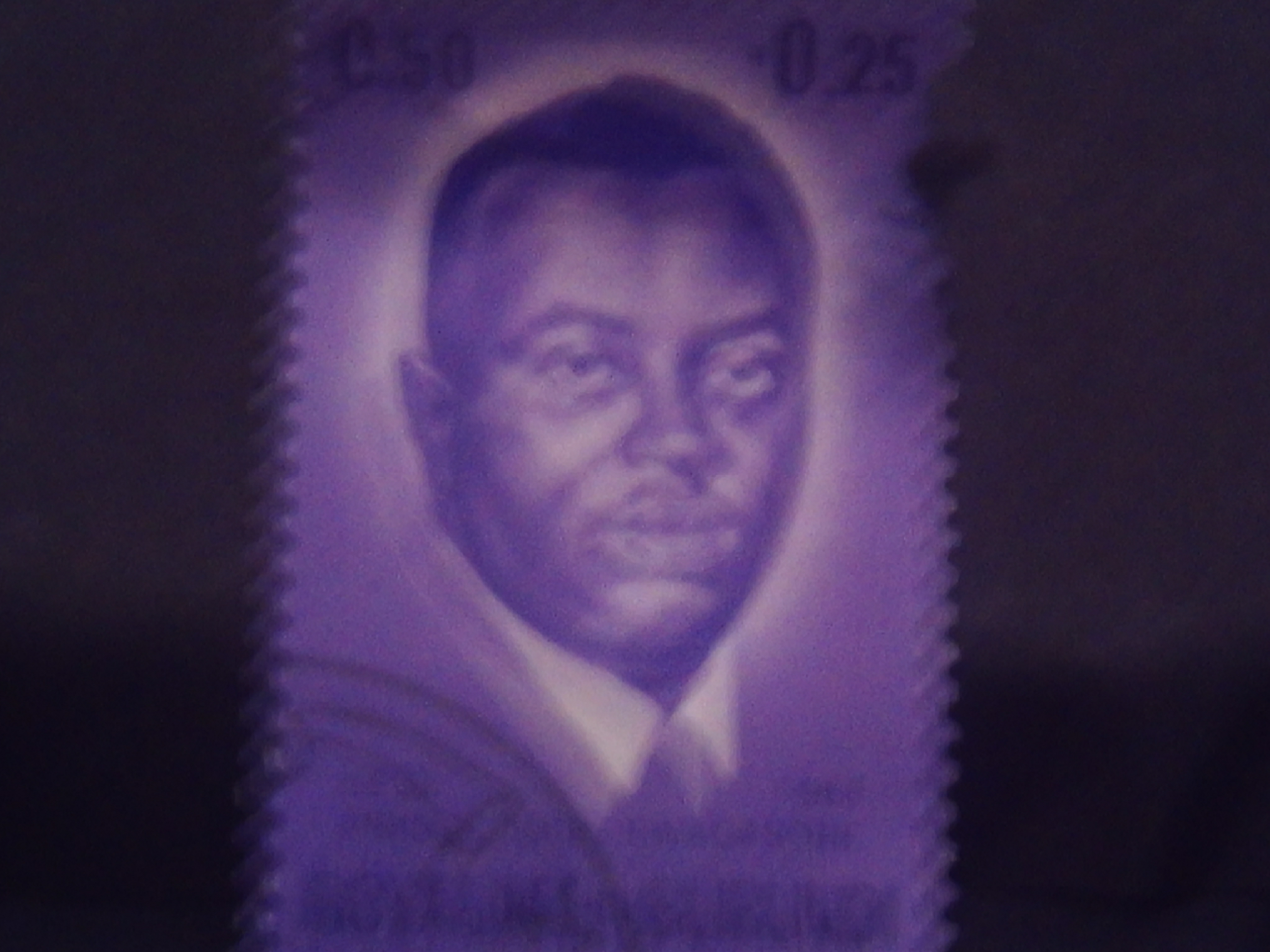 Welcome readers to todays offering from The Philatelist. So slip on your smoking jacket, fill your pipe, take your first sip of your adult beverage and sit back in your most comfortable chair. We have a story today about a Prince who was assassinated while fighting for independence.
The stamp today is African from the first years of independence of the country of Burundi. The stamps these years generally have a very optimistic look to them. Some of the style of USA President Barrack Obama was influenced by 1960s newly independent African countries. This is slightly different as the young leader on the stamp had already been assassinated.
This is semi postal issue B1, a 50 +25 centimes issue of the kingdom of Burundi that came out on February 15th, 1963. It depicts Prince Louis Rwagasone with his birth and death years of 1932 and 1961. It is part of a six stamp semi postal issue. The additional charge of 25 centimes was to fund a memorial and stadium in Burundi's capital of Bujumbra. The memorial and the stadium were built and still stand today. According to the Scott catalog, the stamp is worth 25 cents cancelled. The stamp is both cancelled and gummed, indicating a issue not intended for mail use.
The royals in Burundi lasted through many colonial changes but were not able to keep the throne long into independence. Prince Louis's father, King Mwambutsa IV took the throne in what was then German East Africa. He was a child at the time and there was a regent to wield power until the King could take the reigns in 1929. Meanwhile during World War I the area had fallen out of German hands and was now controlled by Belgium. Prince Louis left university in Belgium to return to Burundi to fight for independence. He formed a political party, the socialist Union for National Progress, UPRONA, and started boycotting Belgian shops and taxes. During this period he married a Hutu wife, the Royal family being Tutsi in order to smooth over tribal distinctions. The UPRONA was banned and the Prince was placed under palace arrest by the Belgians.
UPRONA won 80% of the vote in the election that Belgium allowed however and an independent kingdom was declared still under King Mwambutsa IV. He appointed Prince Louis the first Prime Minister of independent Burundi. However, Prince Louis was assassinated at his home later in 1961 by a Greek assassin who was accompanied by three Burundian members of a pro Belgian political party. All four were hung with out a full account of whether Belgium had a hand in the plot.
The King left power to his teenage son, and Prince Louis's half brother Prince Ntare in 1966 who was then soon overthrown. The government in Burundi is Tutsi and 85 percent of the people are of the Hutu tribe. This has lead to many Hutu rebelians. King Ntare V attempted to return to Burundi in 1972 with the help of Uganda's President Idi Ammin but was quickly arrested and executed. Former King Mwambutsa IV lived out his years in Switzerland. In 2012, Burundi sought return of his remains so he could be buried in his homeland and given a proper state funeral. His remains were dug up but ended up staying in Switzerland after a four year court case. He had directly stated in his will that his remains were not to return to Burundi.
Well my drink is empty and so it is time to open up the conversation in the below comment section. Burundi is the second most unhappy nation in the world, so it is understandable that they respect Prince Louis, who died before he had the chance to disappoint them. Even today, the day he was assassinated is a national holiday in Burundi. Come again tomorrow for another story that can be learned from stamp collecting.